[TEAM] Corentin de Chatelperron, co-founder
Article
Publication date: January 31, 2022
Author(s): Corentin de Chatelperron, Solène de Jacquelot, Lucile Henriot
Location: Concarneau
Who is behind the Low-tech Lab ? #
The Low-tech Lab is : a boat, a tiny, tutorials… But it's also people who are working every day to explore, document, transmit and raise awareness about low-tech. Who is behind the wiki, the surveys, the community animation or the social networks ? It's time to reveal them !
Tara Tari, first expedition #
Co-founder and now honorary president of the association Low-tech Lab, Corentin de Chatelperron grew up in Muzillac and then studied engineering at the Institut Catholique d'Arts et Métiers (ICAM) in Nantes, where he worked for three years on ecotourism and wind power projects. This 38-year-old engineer, born on May 14, 1983, left his native Brittany in 2009 to travel the world's oceans. Curious and enthusiastic, he became aware of these local, artisanal and environmentally friendly technologies during a shipyard in Bangladesh. Corentin then wondered about fiberglass composites, which are polluting to produce, imported and expensive, which led him to build a small sailboat made of jute fiber, a natural local resource, with which he will reach France : Tara Tari.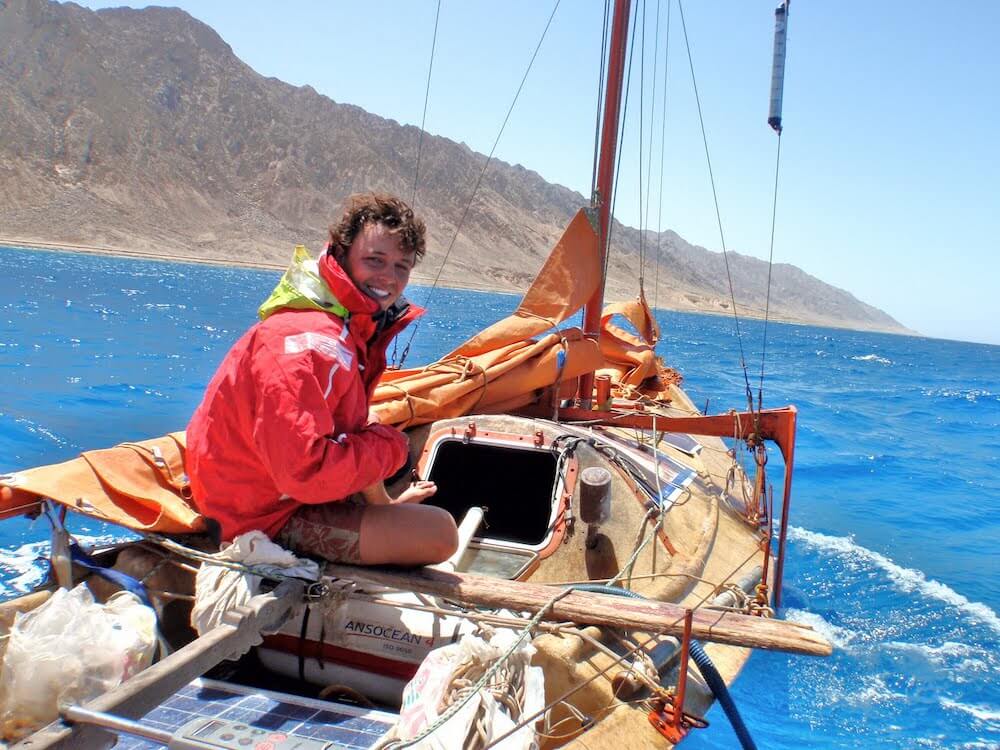 Gold of Bengal, founding expedition #
Following the 6-month journey at sea called Tara Tari's Adventure, Corentin goes further with the Gold of Bengal project. Within the Watever association in Bangladesh, 8 young graduates worked for 3 years on the use of jute as a reinforcement for composite materials. As a result, in March 2013, a second prototype of a boat made of 100% natural jute fiber reinforced composite material, the famous Gold of Bengal, was built. Corentin will then sail with it on the waters of the Bay of Bengal for 6 months and will test the autonomous life thanks to low-technologies. This expedition on the meaning of innovation will give birth to the Low-tech Lab project, a platform for sharing low-tech information.
All over the world, inventors are innovating to find solutions to local problems. Usually these solutions remain on a local scale when they could be useful to millions of people. If they were to spread throughout the world they could create local economies, reduce pollution, preserve natural resources… By their number, low-tech could contribute to take up major social and environmental challenges, in France as well as abroad !
Founding Low-tech Lab #
At the end of 2016, this captain with the smile of an eternal teenager embarked on his catamaran-laboratory, the Nomade des Mers, for a world tour in search of low-tech innovations. From the Malagasy spirulina culture to the Senegalese recycling windmill, ingenious processes accessible to all are tested on the boat, then presented on a collaborative platform, the low-tech wiki lowtechlab.org. The subject of a documentary series broadcast by ARTE in 2018 (season 1 with 15 episodes) and 2021 (season 2 with 10 episodes), the adventures of this ambassador of the D-system takes the viewer on an encounter with useful, accessible and sustainable innovation. Corentin de Chatelperron is also a member of the Society of French Explorers as well as a member of the scientific council of the school of design The Sustainable Design School.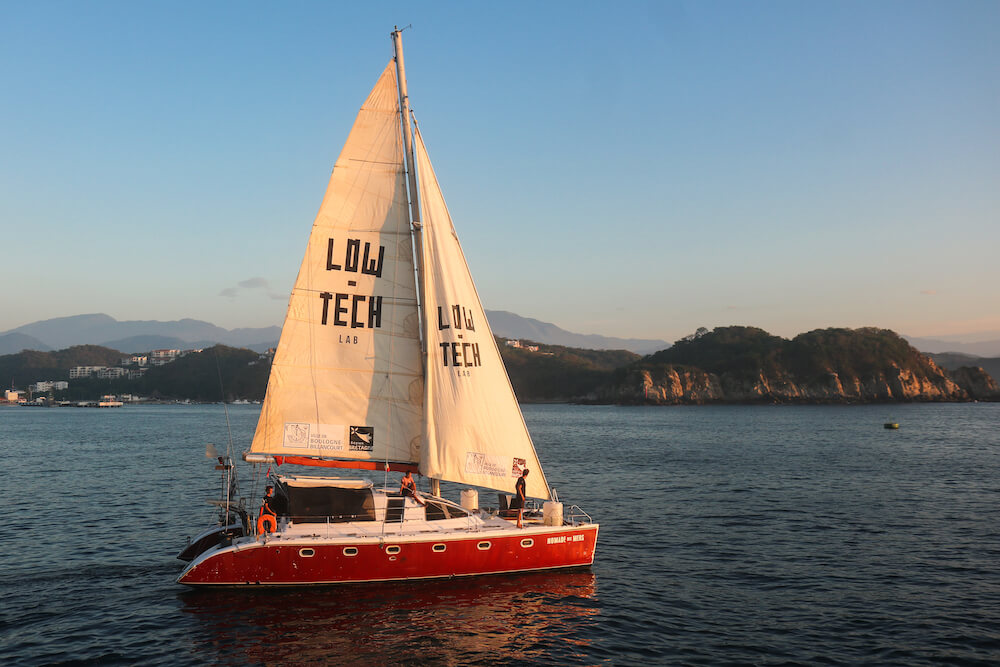 Lifestyle Explorer #
Coco's adventures (as he calls himself) are also about experimenting with living independently. In 2018, he embarked alone for 4 months aboard a 70-square-meter floating bamboo platform anchored off the coast of Thailand to experiment with self-sufficient living under stress. It is with the help of low-tech explored during the expedition of the boat-laboratory Nomade des Mers that Corentin creates an entire ecosystem.
What I wanted was to create a context that would put me under constraint, that would force me to exploit all the resources of low-tech, to live only with the resources they provide. Each low-tech is a piece of a puzzle. Taken individually, they only answer a small part of the equation. Together, they form an ecosystem.
At the end of the experimentation, Corentin co-produces a film and wrote a book. He wishes to democratize research on new ways of life more respectful of the Planet. He leaves with a lot of ideas and a new hope for tomorrow !
It was while reading an article describing Space X, Elon Musk's program to colonize Mars, that the first idea of the biosphere emerged. I was amazed that so much energy and resources - billions of dollars, thousands of the most qualified brains in the world - were being put into trying to live on such a lousy planet. Why go to Mars, a desert planet, frozen, unbreathable and far away, when we have such a beautiful planet and so many problems to solve ? How can we think about the management of another planet when our own is so badly managed ? For years we have been trying to convince my association Low-tech Lab that we can live better with less, and I had the intuition that with all the low-tech innovations we had listed, there was a potential to create a virtuous ecosystem.
The stories / films of the adventures of Corentin de Chatelperron #
Tara Tari
Book : L'Aventure de Tara Tari
Gold of Bengal
Film : L'aventure à la voile de Gold of Bengal
Nomade des mers
ARTE documentary series : The Escales of innovation (25 épisodes)
Book ARTE EDITIONS : Nomade des Mers
Biosphère
Film : 4 months on my biosphere
Book : My biosphere