[TEAM] Caroline Pultz, low-tech designer
Article
Publication date: February 21, 2022
Author(s): Caroline Pultz
Location: Concarneau
Who is behind the Low-tech Lab? #
The Low-tech Lab is: a boat, a tiny, tutorials… But it's also people who are working every day to explore, document, transmit and raise awareness about low-tech. Who is behind the wiki, the surveys, the community animation or the social networks ? It's time to reveal them !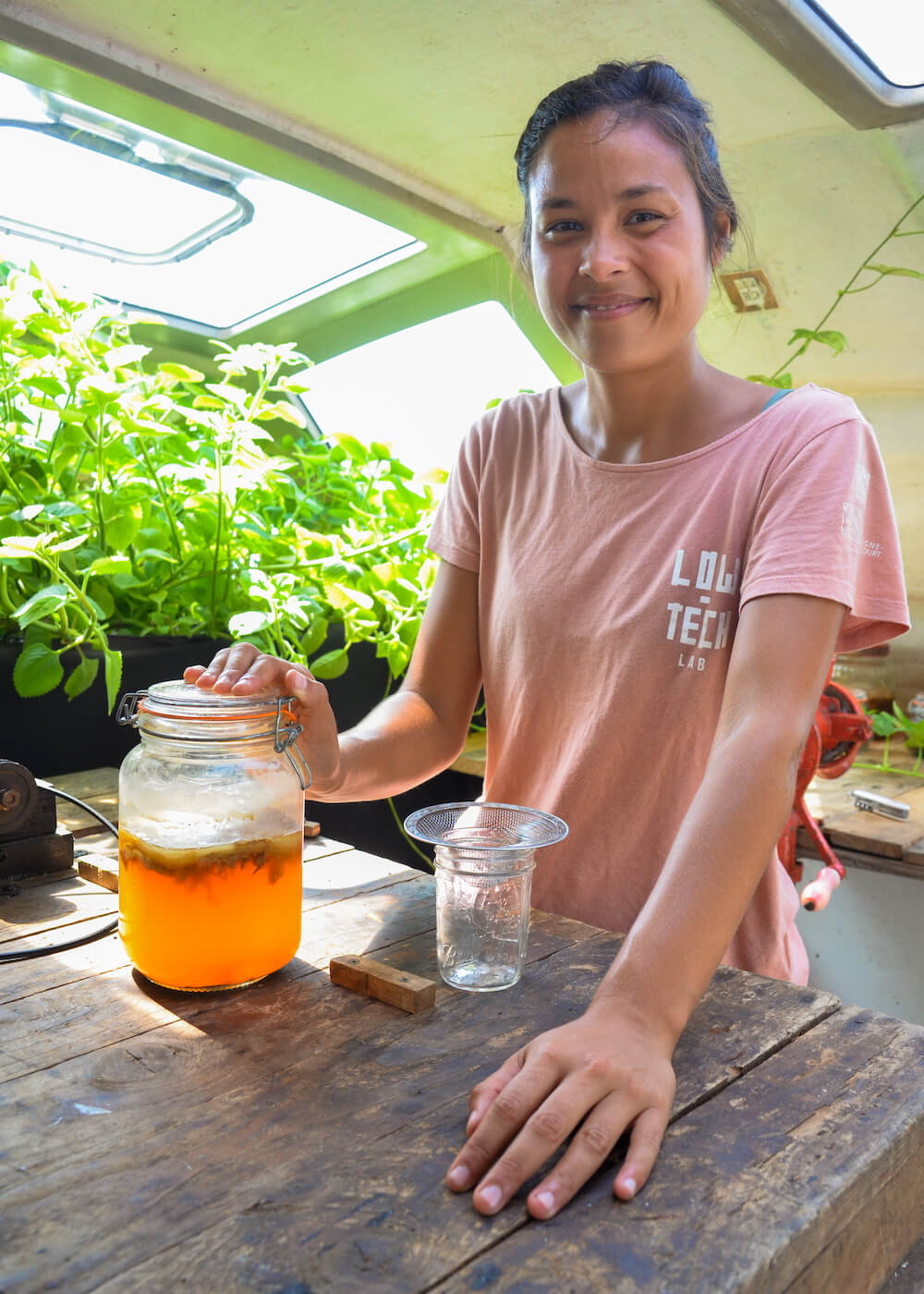 Desirable design #
Caroline Pultz's main theme : "how to bring nature into your home". Interior designer, 28 years old, she was born in Liege, Belgium. Her first job in Brussels was designing a material based on mushroom mycelium from the cultivation of oyster mushrooms on coffee grounds and launching a production of Lumifungi. A job that was already a low-tech job! Then she went to the Grand Duchy of Luxembourg in the high-end design industry to study and understand what is "sexy", desirable and accepted in our current societies.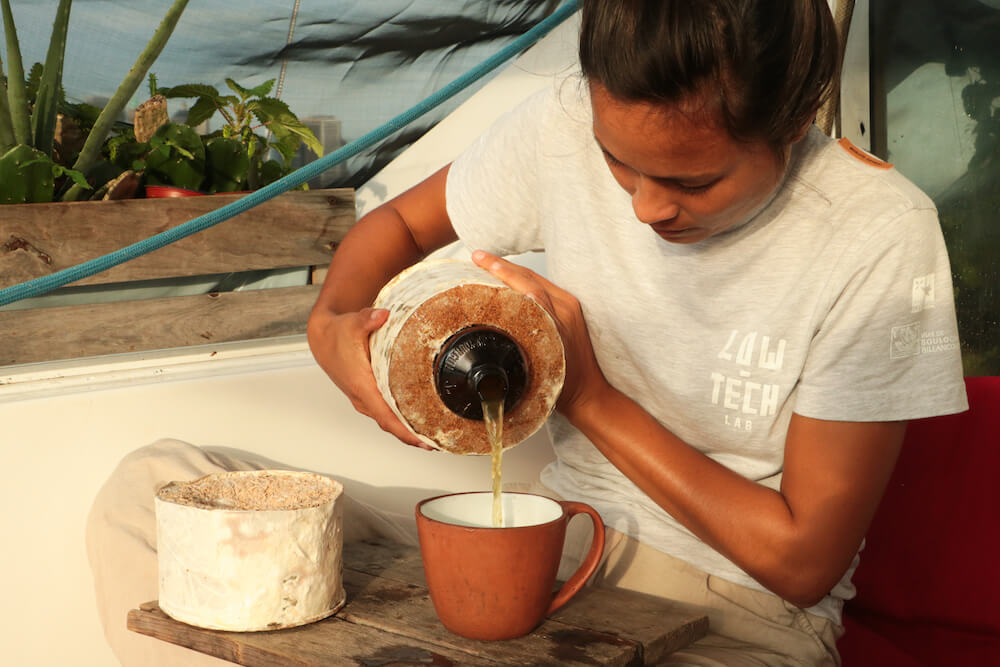 Crew onboard Nomade des Mers #
She discovered the Low-tech Lab in 2018 thanks to the Nomade des Mers series on ARTE and contacted them to launch the Low-Tech Belgium. And in 2019, the crew of the Nomade des Mers, on a stopover in California, invited her on board to study bio-sourced materials. She then climbed aboard the catamaran to take care of the management and development of the on-board ecosystem, implementing in their daily life the low-tech discovered there and making them "user friendly". A real ecosystem that they shared through video-tutos or events and conferences on board.
Caroline is passionate about multi-skill approaches, especially in rethinking our relationship with life through habitat. She hasn't left the Low-tech Lab since !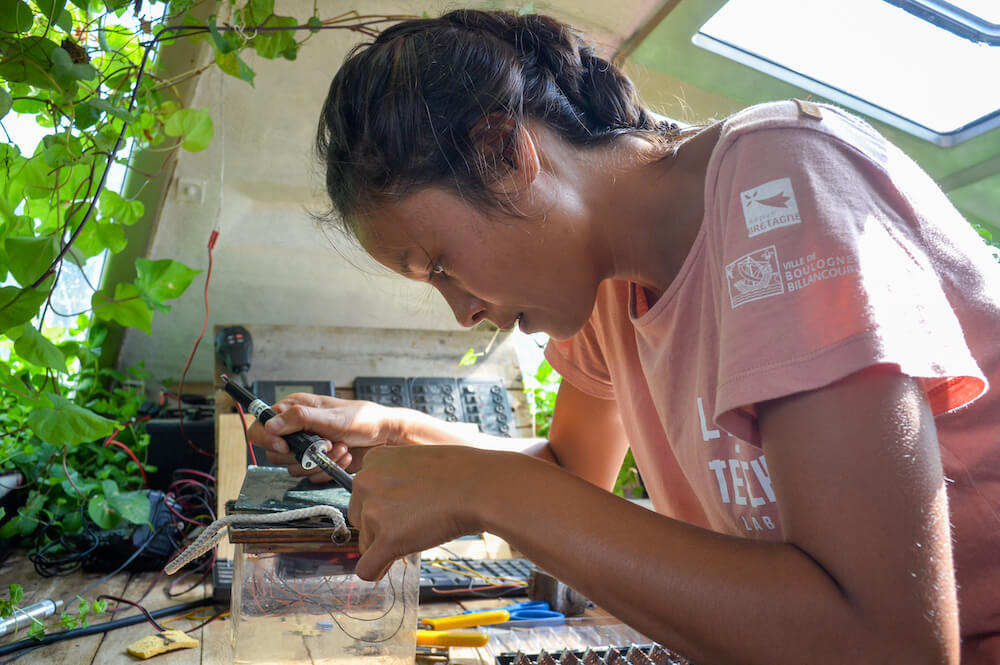 New adventure : Biosphère LT2 #
Today, with Corentin De Chatelperron, they are preparing a new prototype of low-tech living base for a new experience in arid environment by the fall of 2022. It is a combination of about thirty low-tech working as an ecosysteme, a biosphere. With low-tech it is not a question of going backwards but of reconnecting with nature. Much more than technologies, it is a philosophy of life. All these inventions invite us to rethink our lifestyles to better inhabit the Planet in a more sustainable and convivial way.