[NOMADE DES MERS] Open day for Climate Week 2021 in NYC
Press release
Publication date : September 20, 2021
Author·s : Low-tech Lab
Location : New-York City
As part of Climate Week 2021 in New York, the Nomade des Mers team is opening the doors of its laboratory boat and presenting the low-tech solutions it has been experimenting with on board for the past five years.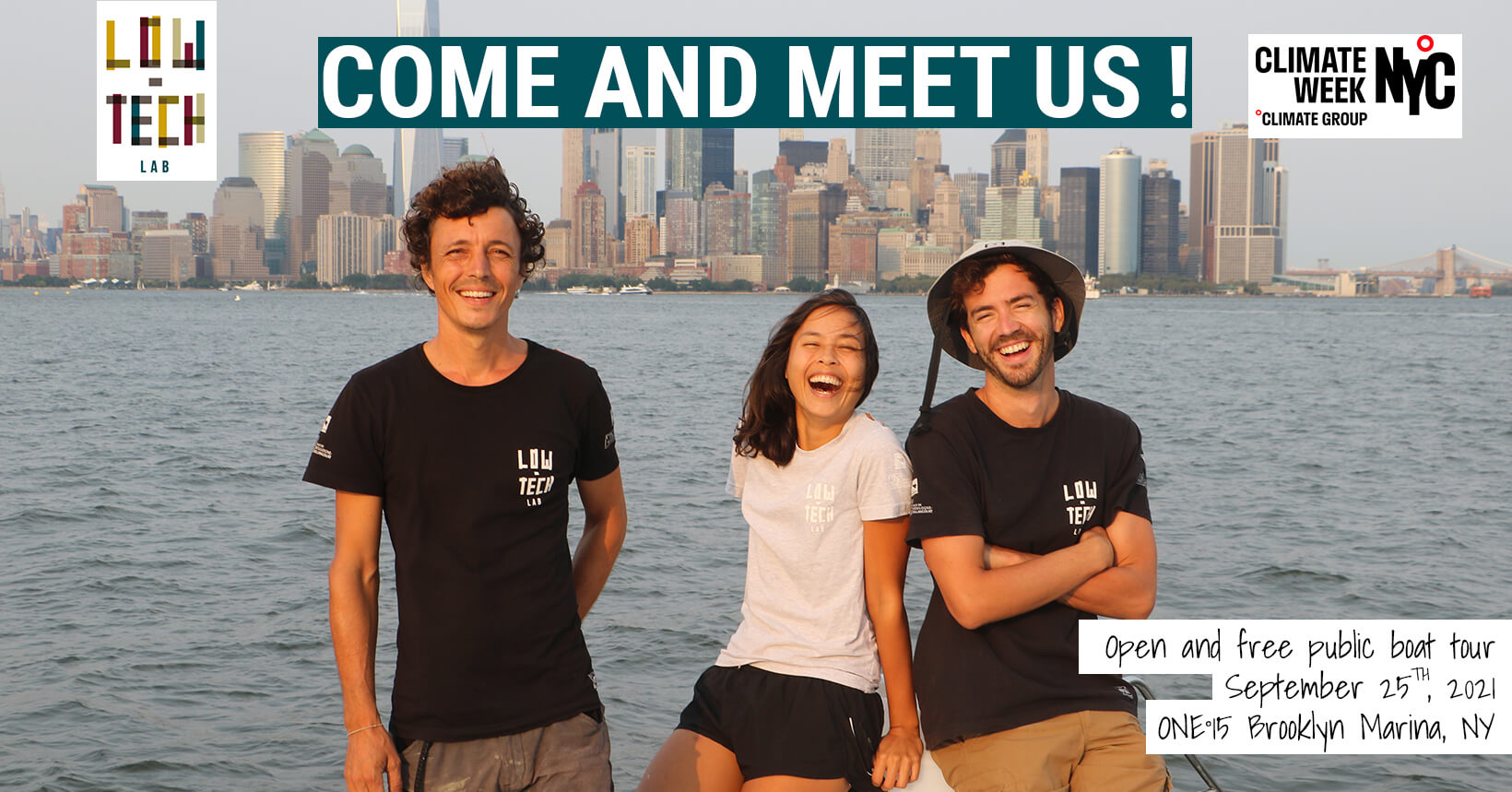 Organized annually by the NGO Climate Group, in collaboration with the United Nations, and in partnership with COP26 and the City of New York, Climate Week NYC is a global opportunity to come together to accelerate climate action and assess progress before COP26.
With our 40 feet catamaran, we sailed around the world for 5 years to document these solutions and share them via tutorials open-source. Before returning to France, we are happy to stop in New-York for Climate Week. Corentin de Chatelperron
Free tours of the Nomade des Mers are offered to the public on Saturday, September 25 (upon registration) to discover the variety of low-techs documented around the world. They are now part of the crew's daily life as they provide food, water and energy. Some examples: solar cooking, mycelia, spirulina or biopony.
Welcome aboard the low-tech boat, a glimpse of the future !