[NOMADE DES MERS] To the discovery of the Milpa or the Three Sisters
Carnet de bord
Publication date: January 20, 2020
Authors: Corentin de Chatelperron
Location: Mexico
After several weeks at sea from San Francisco, we are welcomed by whales off the Mexican coast! It's a good thing because we are interested in a problem…weight.
While Mexican gastronomy is appreciated all over the world, 70% of the population is overweight or obese ! In just a few decades, agribusiness has invaded the country and modified ancestral agricultural and dietary habits.
Our goal: to learn how to cook a local dish that is good, complete, economical and ecological !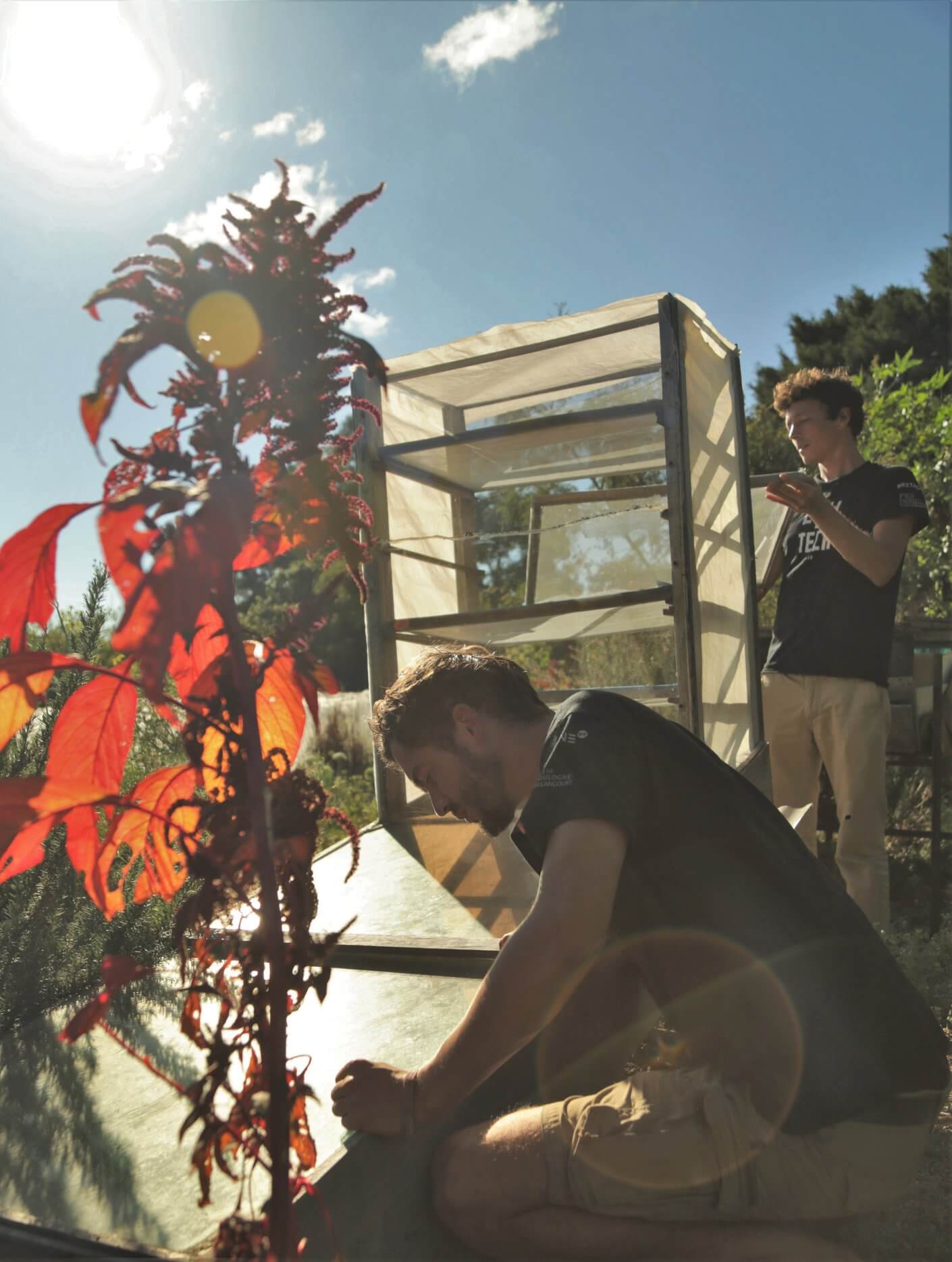 We have an appointment with Chepe, a young student in agroecology. With the Tsomanotik association, they are fighting to preserve and spread the knowledge, seeds and recipes of their ancestors. In addition to a large farm, where schoolchildren, farmers and international volunteers meet every day, this center experiments with many low-tech systems: solar water heaters and dryers, phytodepuration, dry toilets, lombri-compost, production of mushrooms on corn waste… A good moment of sharing on our respective techniques !
Chepe made us discover the Milpa, also called the "Three Sisters". For thousands of years, this combination of corn, red beans and squash has been the basis of the Mayan diet. These plants grow naturally in symbiosis: they help each other to grow better. The best part ? Together, they contain all the nutrients needed for a complete meal !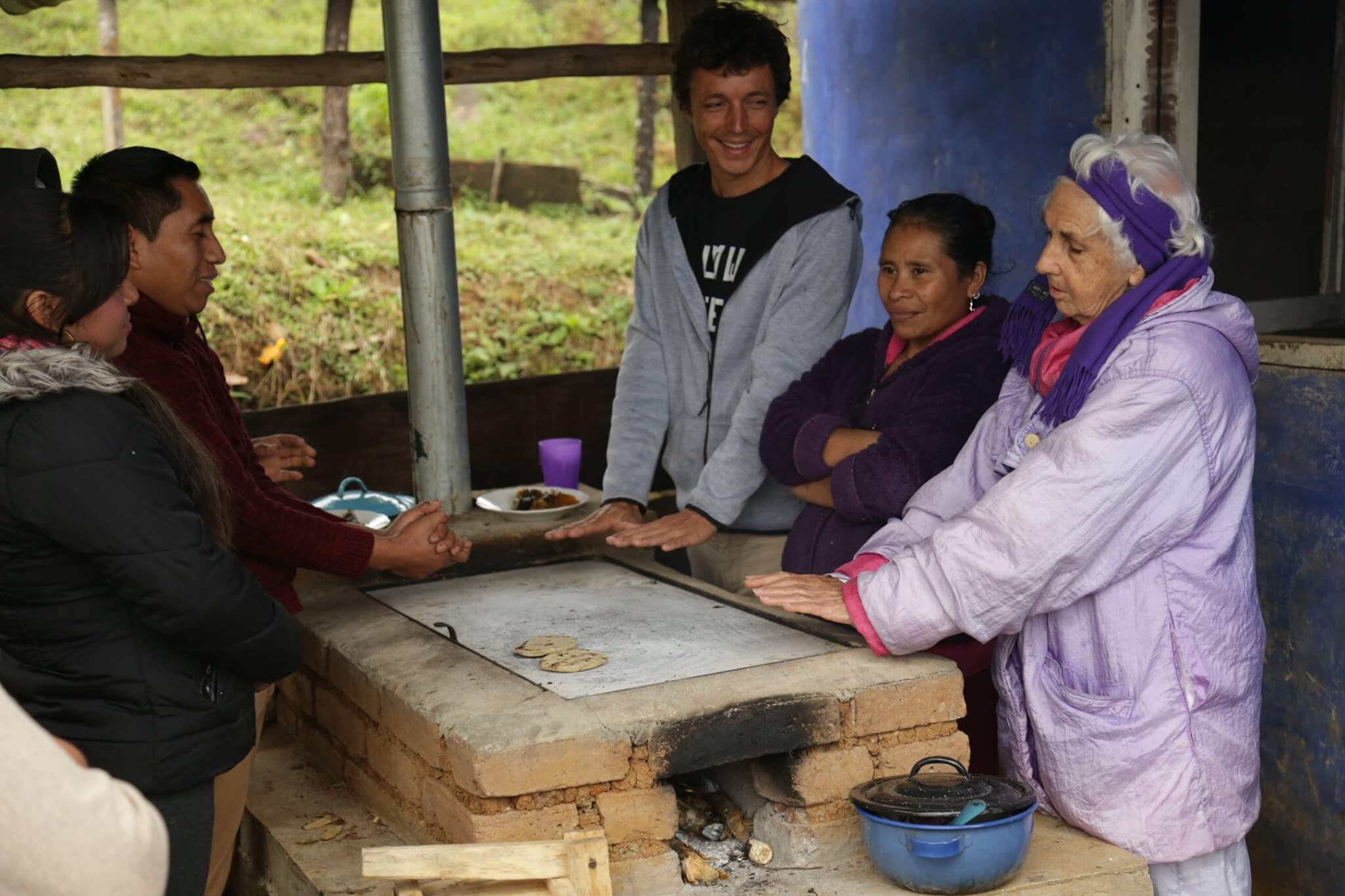 The cooking method is also important. The women of the village of Quetzal explain to us how to make the nutrients of the corn assimilable: the "nixtamalization". A process, dating back to pre-Columbian times, consisting of cooking the grains in a basic solution (water + wood ash or lime). The paste obtained is used to make tortillas, tamales…
We also discover the "Patsari" stove : an improved fireplace that was widely used in Mexico.